Financing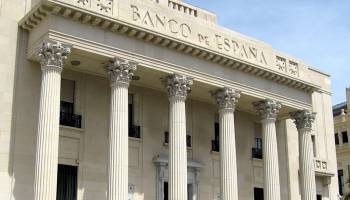 There are many factors to consider when applying for a mortgage or opening a client account in Spain. Most banks have different terms and costs for their services so consider first when you need from your bank before looking into conditions. All cases are individual, so know what you need and apply offers from several banks. Ask us if you have any questions, if we cant answer we will put you in contact with a representative.
Most banks will lend up to 70% of the lower of valuation or the purchase price. This does not mean 70% of the total cost of purchase. Keep in mind that the taxes of purchase and to establish the loan are not included in this figure. The interest rates are normally based of either Euribor or Libor + the banks interest.

Costs and terms
Property valuation must be provided to receive a loan.
Mortgage Opening Fee.
The banks charge a fee to establish the loan and they may vary some from bank to bank depending on the service they provide and size of mortgage
Mortgage Notary Fee (From 2019 charged to the bank)
If a Spanish property has a mortgage secured against it this has to be declared before a Notary. The notary will charge for this and therefore a Spanish mortgage increases the Notary costs at the time of signing the public deeds of sale
Mortgage Land Registry Fee. (From 2019 charged to the bank)
The mortgage must also be registered with the land registry. The fee for registering a Spanish mortgage is approximately the same as the fee for registering the property
Spanish Stamp Duty (AJD) on Mortgages. (From 2019 charged to the bank)
This is a tax paid to the government and is calculated as a percentage of a Spanish mortgage. The amount can vary from region to region and vary according to the amount of the mortgage
Mortgage legal fee.
This is a fee paid to the company (gestoria) who arrange for the deeds to be inscribe correctly in the local land-registry. Lenders will normally insist on using their chosen gestoria a they need to be absolutely sure that both the property and the mortgage have been properly registered. Normally not a very high amount
Other costs to be aware of
Client account.
To own a property in Spain you must have a spanish registered account. This is most commonly used for paying water, electricity and taxes. The banks terms, cost and conditions vary a little. If you are not taking a mortgage most clients choose a bank nearby with employees speaking their language.
Cancelling mortgage or extra down payment.
Most bank charge a fee for these services. Be aware about the conditions before choosing a bank for your mortgage. Even if you paid the whole loan, it does not get automatically deleted from the property registry and title deed.
Bank draft and deposits:
Both these services do have a fee and may vary a lot depending on the bank. It is very normal that the purchase is paid with a bank draft and therefor you can save a lot of money when choosing a bank with lower charges.

Documents for applying for mortgage

You will need to provide the banks the following information.
Copy of your passport.
Your Spanish NIE number (This isn´t necessary for the initial application.
Your income tax returns for the last 2 years.
Your last 3 salary slips.
Your bank statements for the last 6 months for ALL of your bank accounts including retirement accounts, pension funds, investment accounts and fixed term deposit.
If you own other property in Spain, an updated ¨nota simple¨/title for each property.
Keep always in mind that all banks work on a case by case basis and this information is just to help as a guide for information. Feel free to contact us for more information