About Us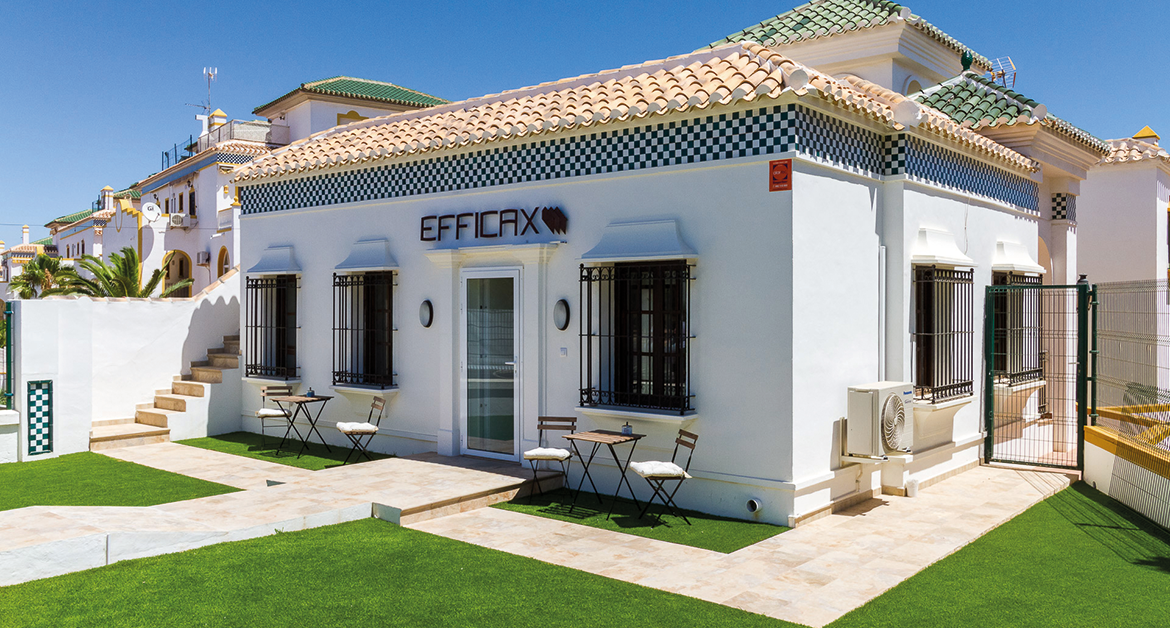 Efficax is divided into two sections here on the Costa Blanca, Efficax Spain and Efficax Sales. The first department takes care of everything related to property presentations, agent cooperation and after-sales.
While Efficax Sales have all their focus on guiding both potential buyers and sellers through the Spanish property market. Our sales department speaks Spanish, English, Norwegian, Swedish, Danish, French and German. The company's owners and employees have extensive experience regarding buying and selling property in the area, with hundreds of homes sold over the years. Our main area of focus stretches from Alicante to La Manga.
Through our partners, locally and abroad, we will find your dream home here in Spain or the right buyer for your property.
"Our vision is to raise the professionalism in the Spanish property market to a new international standard, as well as providing the best personal service for our clients"
Our agents will guide you all the way from start to finish and our job does not end when you complete the purchase, we take great pride in our close follow up after you get the keys to your new home.
Efficax originated from Norway, one of the world's most established and professional property markets. The founders have extensive experience within the property markets of both Norway and Spain. As the property landscape in Spain matures, there is a growing need and demand for a higher quality of professional services.
We strive to create a transparent market for both sellers and buyers when it comes to pricing, commissions, hidden costs and property information.
Kontakt oss eller besøk vårt kontor
Av. del Agua, 99, Molino Blanco 03188, Alicante