Buy with Efficax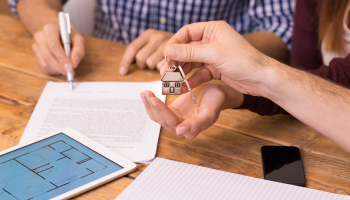 There are many questions that arise when buying a new property or a holiday home abroad. Our team will guide and assist the whole way.
The first thing is to locate the area you would like to live in. Talk to one of our representatives and get useful information about the areas and what that separates them.

Our agents are dedicated to you and your interests.
Our agents can show all new projects and resale properties in the market.
Our agents and office managers have extensive experience in the Spanish real-estate market.
Our office personnel will support you through the whole process.
We are there for you from start to finish - also after your purchase.
We come highly recommended - See our testimonials.
"Let our experience be your security"

Before the viewings:
The next step is to set up a list of criteria. You don't want to waste the time you are here looking at properties that does not fit your criteria. Be truthful to yourself and your agent about what you want, what's most important and we will search for properties fitting your description.
The more specific you are, the easier it is for us to find the right property before you come to Spain. Once you make a criteria list with one of our agents, they will start looking within our system and with our collaborating agents for suitable properties.
We start putting together a viewing list on specific listings before you come to Spain and discuss the potential properties with you. That makes sure that your time here in not wasted looking at undesirable properties.
Viewings:
Your assigned agent is solely dedicated to your interests. That means he will negotiate prices, consult you and help you in every step on the way. Normally we set a side anywhere between 1-3 days for each client, depending on how well you already know the areas and how many properties you would like to see. Viewings are completely non binding and you can always talk to the main office to have a new agent assigned.
During the viewing it is important to be clear on what you like and what you don't like. That gives the agent the possibility to change the viewing list as you go along and perhaps find the right property that was not already on the list. From experience we know your criteria can easily change once you start the viewing.
Negotiations:
Bidding on properties in Spain is more similar to a direct negotiation. Pricing of properties is not put in a standard system here in Spain, so some properties might be very good priced and some overpriced. Once you found one or more properties you like, consult with your agent and make a strategy plan together. They have experience dealing with different nationalities and know the market and the correct prices.
Reservation and Purchase contract:
After the price and terms are agreed with the seller, the agent or your solicitor will draw up an reservation contract. This contract states the terms agreed and reserves the property off the market. Normally it requires a reservation payment of 3000€ to 6000€ or up to 10% transferred to the seller or the seller's solicitor. With a longer completion date a 10% deposit is normally requested. When we have checked that everything is in order regarding the documentation for the property and we have agreed on a date for completion, the Purchase contract will be formed and signed by both parties.
NIE, Documentation, Bank account and transfer of payment:
Before you take the final step to purchase the property we always recommend having a local lawyer or solicitor. They will represent you and your interest throughout the process of purchase.
They will validate the property documentation.
Apply for NIE (if you are a foreign resident).
Open a Spanish bank account in your name.
Consult on mortgages.
Consult on heritage and will.
Assist or sign the title deed and transfer of the funds at the notary on your behalf.
Change Water and electricity contract to you name.
We have several solicitors we can recommend for you if you don't already have.
This is an important factor when you choose you agent or agency. We always make sure that you are happy after your purchase and make ourselves available to you when you are abroad and also when you are here in Spain. In a different country you might need help with setting up internet/TV, purchases for you new home, installation of alarm, looking after the property and much more. Take comfort in knowing we are always here and only a phone call away.
Let us know what you need and we will take care of it while you plan your next trip to Spain.
Currency
A great way to save money when purchasing a property and transferring large amount abroad is to use a currency broker. We work closely with several of the largest ones in the area, and will put you in contact with a representative speaking your language.