Legal services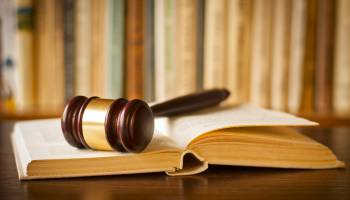 Buying or selling property is a big step, especially in a foreign country. Different laws, tax systems and regulations could make the process a bit overwhelming. The easiest and most secure way to solve this is to have a local legal representative or a lawyer to oversee the whole process and keep your best interest their first priority.
There are NO risks when buying or selling a property in Spain, as long as it is done correct and in the right order.

Through our many years of experience, we know the process and can recommend several excellent companies and representatives. Do you already have one? No problem, we will assist and cooperate with any representative you may already have.

Ask us any questions that may arise and we can put you in contact with the right person, speaking your language.
Below is a short list of some of the services the lawyers and representative can help you with:


Before purchase:

Supervision and forming a reservation contract or a purchase contract
Check of ownership
Confirmation of the survey information
Verification of outstanding debts, loans or building violations
Bank guarantees (on new builds)
During the purchasing process:
Assisting in obtaining an NIE (identification number for foreigners)
Power of attorney
Completion before a notary
Recording in the Property Registry
Management of all associated tax payments
Opening of bank account
Supervision of the mortgage and first occupancy license
Civil liability insurance
Support throughout the entire process
After-purchase services for new homeowners:
Assistance in communicating with:
Utility companies; water, electricity and gas
The community of owners and administration company
Homeowner's insurance
Translation and interpretation of correspondence
Inheritance and wills
When selling:
Assist in sale of the property
Cancellation of the mortgage
Power of attorney
Supervision of the reservation contract or the purchase contract.
Reservation payments / deposits
Retention claims
Management of yearly tax payments
It might look complex at first, but dont worry. It is easier than it looks. We will guide you the whole way as your personal agent on the Costa Blanca.