Velero Restaurant for sale!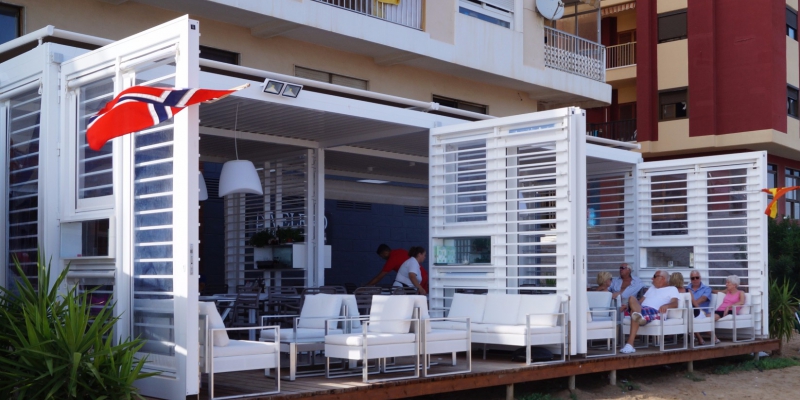 Image gallery
Downloads
575.000€
Ref. link: Velero
---
WHO IS VELERO RESTAURANT?
The owner/founder is a Norwegian/Argentinean young business couple who decided to make a modern style restaurant on the first line at the beach. With the main idea of changing the whole way to understand the gastronomy and service in the area.
The concept of the restaurant was developed from the beginning by the designer Agustin Scagliotti. Where a mixed of Italian and nautical elegance feels in the environment.
Always with a smile and knowledge of the products are vital in our staff, as quality in the ingredients of Veleros dishes.
Relaxing luxury atmosphere was the main thing to concern from the beginning, and always giving importance to details.
Opened in July 2015, was successful from day one, making a name in Torrevieja was not complicated.
Pages as TRIP ADVISOR has Velero Restaurant in the highest place of their rankings for almost the entire year, and never under number 5 from 347 restaurants in the town.
Customers from all countries choose Velero as favorite, for the unique atmosphere and food just steps from the sea.
Also important celebrations as weddings are held in Velero," a romantic place for a romantic night out".
THE RESTAURANT

The restaurant is the heart of the business , along with cocktails. Mediterranean cuisine is offered with great respect for the authenticity of the recipes and the use of quality ingredients. At the same time , its a cuisine that is neither costly no pretentious and does not seek to intimidate the customer but rather to give them the sensation of eating in a familiar environment but special at the same time. Some selected dishes will be prepared directly at the table, known as show cooking.
THE MENUS

Our menus are always simple and special. Mediterranean food breakfast, lunch, dinner, together with exclusive wines and cocktails. As well, as fresh home made bread and cakes that's the essence of the restaurant, that make the customers coming back.
Classic coffees as Espresso, Americano and combinations of coffee and milks, irish coffee and special coffees with various flavors.
Innovation is one of our main goals.
VELERO-LOCATION
The location strategy is based on FIRST LINE ON THE BEACH!
Located south of Torrevieja near town- Playa de Acequion.
The restaurant offering the best location, only 15 meters from the Mediterranean sea, with clean beaches and amazing views by day and night.
The value of location is priceless.
VELERO-COMPETITORS
Of all the restaurants situated nearby, Velero is guaranteed number 1.
The only place in the area with fully legal restaurant license. ( The rest are licensed as cafeterias)
First luxury restaurant based in the area by the sea.
14 Aug 2017